In an emerging economy like Bosnia & Herzegovina, opportunities to develop high value add industries such as a medical and biological engineering are vast. The job growth in this industry is predicted to grow 24% in the next 10 years, much faster than most other industries. In this forum discussion you will hear the perspective of industry and academic experts on how a thriving industry could be created in BiH. The panel of international and local guests will focus on barriers to entry, policy, international, standards, industry-academia collaboration, manufacturing and ethics. The audience will have opportunities to question the panel.
Session chair: Prof.dr Edhem (Eddie) Custovic, Director of LIEF, La Trobe University, Australia and IEEE Industry Engagement
17 March, 16:00 – 18:00, Hotel Hills Sarajevo, Butmirska cesta 18, Ilidza Bosnia & Herzegovina
Panel of experts:
Adnan Custovic (Professor, Imperial College London)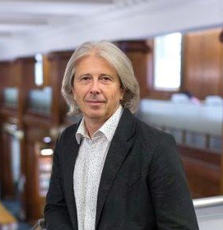 Adnan Custovic is Clinical Professor of Peadiatric Allergy at Imperial College London. He published >250 peer-reviewed papers, with >11,000 citations. He received the European Respiratory Society Gold Medal for outstanding contribution in asthma (2015), the CIPP President's award for distinguished achievements in childhood asthma (2013), and the BSACI William Frankland Award for outstanding contribution to clinical allergy in the UK (2013). He delivered numerous prestigious keynote/named lectures, including the Nemacolin Asthma Conference Keynote Lecture (2014), Distinguished Oration Lecture (Indian Academy of Allergy, 2013), Alain De Weck Memorial Lecture (2013), Cas Motala Memorial Lecture (South African Allergy Society, 2013), James Hutchison's Memorial Lecture (Hong Kong Paediatric Society, 2012), the RSM Priscilla Piper Lecture (2011) and Caspar Weinberg Lecture (2007). He served as BSACI Secretary (two terms), and as EAACI Asthma Section President. He leads the Endotype Discovery theme in MRC Health e-Research Centre (HeRC).
Ervin Sejdic (Professor, University of Pittsburgh)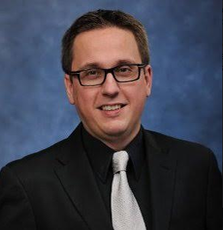 Ervin Sejdic is a Professor of BioEngineering at the University of Pittsburgh, USA. He is a research scientist/engineer with broad experience in all aspects of signal processing and biomedical engineering. Direct experience with development of medical devices and new signal analysis techniques. Currently specializing in age- and disease-related changes in functional outcomes. Ervin has strong interests in academic and industrial projects and holds numerous patents in the area of biomedical engineering. Prior to joining the University of Pittsburgh, Ervin was a research fellow at the Harvard Medical School and Beth Israel Deaconess Medical Center respectively. He also held the position of post doctoral fellow at the University of Toronto.
Nedim Junuzovic (Director QARA, Medodan APS and Founder of Regulamedica.com)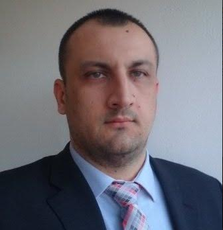 Nedim Junuzovic is a quality and standards expert for the biomedical and medical design and manufacturing industries. Nedim is a qualified mechanical engineer and also holds a degree in manufacturing, production quality assurance from the US Defence Acquisition University. Nedim is the Bosnia & Herzegovina representative on the International Organization for Standardization (ISO). He is a consultant to many European large organisations as well as start-ups on medical technology, process engineering, training delivery, site visits, audits, documentation organization and other project support services necessary for product development and registration purposes. Nedim has held positions with the US Army as a project manager and US Army Core Engineers as a quality assurance representative. He was the quality and regulatory affairs manager for BrainScope, Maryland, USA. For numerous years, Nedim has worked in Denmark. Firstly as a consultant for Medotech and then as the director of Quality Assurance and regulation for Medodan. In 2016 Nedim founded the Regulamedica.com portal, a self-service web portal that is seen to be a one-stop location in order to obtain regulatory information as required in medical device market authorization, distribution and related processes.
Eddie Custovic (IEEE Industry Engagement & Director of LIEF, La Trobe University, Australia)
With a passion for engineering, science, education, entrepreneurship, innovation and commercialisation, Eddie Custovic is a highly driven engineer with the ability to deliver exceptional project outcomes. He is a cross disciplinary early career researcher and facilitator of multi stakeholder investigations. He has worked on cutting edge R&D projects securing over 2 million dollars of funding in a variety of sectors including; defence, communications, power, food & agriculture, automotive, health, sports technology and civil/construction. Eddie is an academic and industry project manager in the School of Engineering and Mathematical Sciences, La Trobe University and is the founder/director of the La Trobe Innovation & Entrepreneurship Foundry (LIEF). He is a leader and member of the Institute of Electrical and Electronic Engineers (IEEE) where he is currently serving on several global IEEE boards; inc. Publication Services & Products, Industry Engagement, Innovation and Young Professionals.
Pete Finnegan (Clinical Innovations Fellow, National Trauma Research Institute Emergency Medicine Advanced Trainee, The Alfred Medical Officer, Medical Devices Branch, Therapeutic Goods Administration)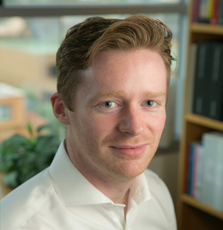 Dr Pete Finnegan is the Clinical Innovations Fellow at The National Trauma Research Institute and works as an Emergency Medicine Advanced Trainee for the Trauma Services and Emergency departments at The Alfred. He obtained his medical degree at University College Dublin in Ireland in 2009 prior to moving to Australia to commence Emergency Medicine training at the Alfred in 2011. Dr Finnegan also holds a part time position as a Medical Officer for the Medical Devices Branch of the Therapeutic Goods Administration (TGA). In his role at the TGA, Dr Finnegan is involved in the pre and post market regulation of therapeutic goods. With a passion in healthcare innovation, Dr Finnegan is actively involved at the NTRI with assisting in the research and development of medical technological innovations. His research areas of special interest include medical therapeutics in thoracic trauma and computer aided decision support systems for emergency and trauma resuscitation. During 2016, Dr Finnegan will complete a special skills training post in Emergency Medicine Research with the NTRI and the Australian College of Emergency Medicine. Dr Finnegan was the recipient of the Nova UCD Young Entrepreneur of the Year Award in 2007 by University College Dublin in Ireland.
Ceco Gakovic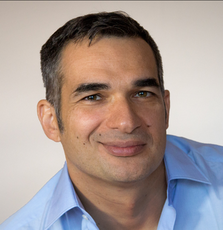 As a founder, CTO, BoD member and Advisor, Ceco has been part of many successful San Francisco Internet and mobile startups. Ceco and his teams have specialized on social networks and built web and mobile platforms for some of the world's largest brands like: U2.com, Madonna.com, NFL, NHL, NBA, Weather.com, National Geographic, Martha Stewart Omnimedia, Harley Davidson, HBO, Budget Travel, History Channel, Travel Channel, NBC Universal, Guinness World Records and numerous professional sports teams around the world. He has also build yuku.com 450K sites large white-label SaaS network. Prior to the social network era, Ceco architected portals and collaborative environments for clients such as Yahoo, HP, ATT, Microsoft, AMD, Cisco and Intel and developed touch-screen driven automation and media systems for large vessels, including the largest sailing boat in the world at the time, Jim Clark's cyber-yacht project, the Hyperior.
Ranko Markus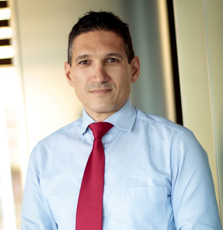 Determined and focused leader, Dr. Ranko Markus (PhD Economics), is the driving force in the Bosnian and Herzegovinian and region's labor market, by applying bottom-up "discovery" and innovations. With 15 years of professional experience, he is the director of the regional office of the German consulting company GOPA Consultants mbH and manager of the Swiss funded Youth Employment Project (YEP) since 2008. Prior to these roles, he worked at the London School of Economics Enterprise and the United Nations (UNDP) in Bosnia and Herzegovina in expert economic development positions. What sets him apart is his peculiar concoction of expertise and commitment to merit in his work, coupled with his ardent hands-on approach. He is driven, trustworthy and disciplined, and has built a career and helped shape the culture of his teams and communities around these principles and on the basis of his professional and personal integrity. Dr. Markus is exceptional in the role of developing, maintaining, and expanding regional interrelations. He is currently engaged in the establishment of an investment fund which will support several dozen startups launched by young people in Bosnia and Herzegovina. He is very interested in establishing a program to grow investment funds, to invest in entrepreneurship, and to invest in existing companies in order to increase youth employment opportunities. In his spare time, Dr. Markus loves spending time with his family and friends; promotes healthy active living as an avid skier and outdoor enthusiast.
Almir Badnjevic (Director of Verlab & University Professor)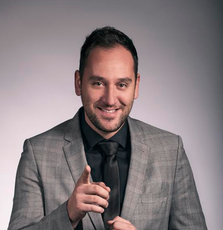 Almir Badnjević is Professor of Electrical Engineering with the focus on Biomedical Engineering and Medical Devices. In the period from 2010 to 2013 he finished additional specializations in the field of respiratory, pulmonary, sleep medicine and gas analysis from Carefusion and Radiometer companies. From 2015 he is working as Assistant Professor and Head of Department of Genetics and Bioengineering at Faculty of Engineering and IT. Also, he is working as Assistant Professor at Technical Faculty Bihac, University of Bihac in the field of Intelligent Systems. Last six years he is working as Industry Expert at Faculty of Electrical Engineering Sarajevo, University of Sarajevo in the field of Biomedical Signals and Systems. He is director and founder of the first Medical Devices Verification Laboratory Verlab in South – East European Region. This lab started with independent verification of medical devices in Bosnia and Herzegovina and SEE area. He is European consultant and trainer for Fluke Biomedical company and he is the member of international committee for Medical Devices. He authored more than 40 Book chapters, Journal Articles or Papers from International Conferences. He is an editorial board member on Technology and Health Care Journal, Board Member of ESEM and member of IEEE EMB TC on Cardiopulmonary Systems. He is the President of Bosnia and Herzegovina Medical and Biological Engineering Society and Conference Chair of IEEE/IFMBE International Conference on Medical and Biological Engineering (CMBEBIH). His CV is included at Marquis Who's Who in the World for 2016.